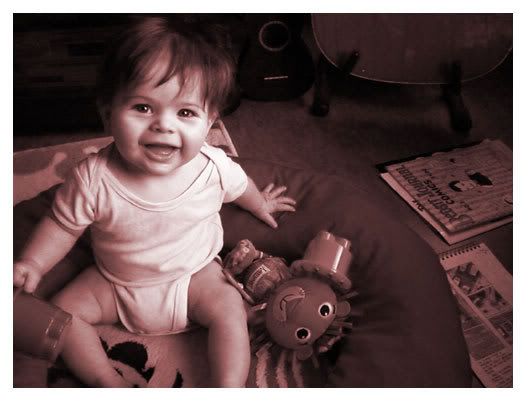 Yep, Sam is eight months old today. He's a happy chap, he seems to like it here.
Also in this photo is a copy of
Bedsit Journal
which I picked up at the alternative press fair, was it last week? And you can just about see the latest strip I'm working on in the bottom corner. Hopefully I'll have something finished by the end of the day... but maybe not.
Hey, one of my stories is going to be in
poisonrational
's upcoming anthology
Side B
.
Comic book for
sale or trade
.