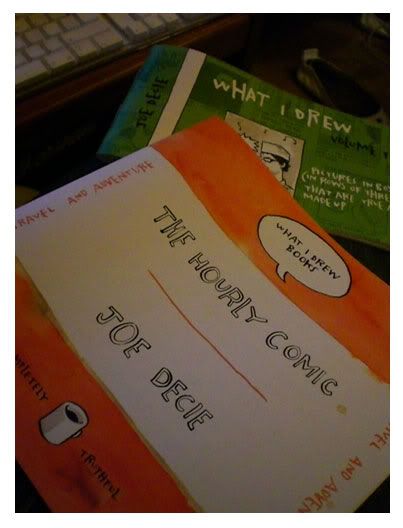 So for The Thing I'll have issues one to three of What I Drew and my Hourly Comic, which has turned out nice, even the pencil has reproduced faithfully. So, four comics in total, which is not a patch on
shug_comics, he must have been working his socks off. Anyway, see you there?

I have drawn comics recently, maybe I'll post them here before the weekend, but probably not. I've got to much time booked in with my old friends guillotine and long armed stapler.