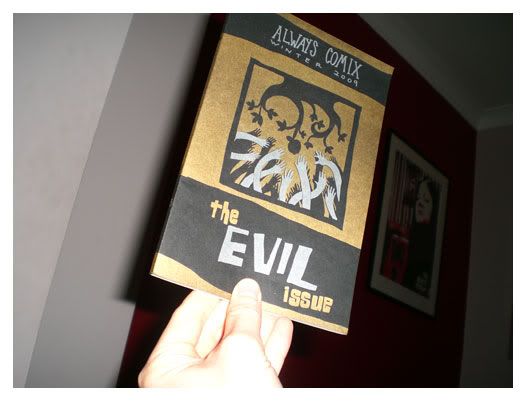 I got my copy of Always Comix latest offering; The Evil Issue. "How does it smell?" I hear you ask... Well, this anthology smells fantastic, it smells like quality. And it is; beatiful three colour cover and interior printed in brown ink. I'm in it, and so are other people. Find out more, and submit something to the next issue here.

Hey, who's going to the london zine symposium? I'm gonna pop along, have a wander round.

Today I bought an anarchist bootleg Tintin comic from my local Oxfam book shop.





It's not the first Tintin related item I've got from there, Last year I picked up a first edition of Popol out West, but I gave that to my brother... it was probably worth a fortune.