look I've noticed a few terrible errors in my latest comics!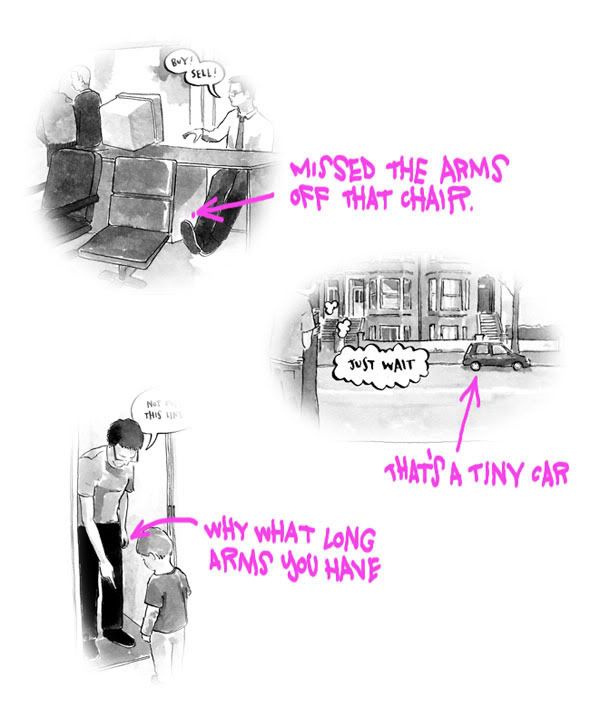 I've always been fairly self critical when it comes to my drawing. This is healthy I think. Also, I draw without the company of fellow artists, cept for those here on the internet, so I rarely get feedback from my peers. Oh I get nice comments, and I love the nice comments, but as much as they keep me drawing they don't help me improve my drawing. I know the internet is a funny old place and we don't always know each other that well and want to be nice. But I could benefit from a little constructive criticism once in a while. I've bent the ear of a few artists in the pub asking for a bit of feedback, but I wouldn't mind it here on the internet too.

The mistakes above arn't really the things I'm worrying about, they're just me getting slack. What I need to know if I'm on the right track with is structure, pace, technique and all that gubbins, If you know where I'm going wrong, or how I could improve, artists I could look at etc, please feel free to tell me.